Over 7% yield in Hamilton with latest syndication offer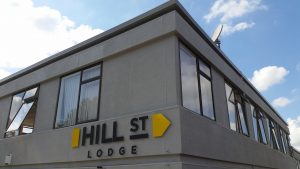 In June 2017, Erskine + Owen went unconditional on a 31 room lodge in the heart of Hamilton's CBD. The Hill Street Lodge is a solid 1970's concrete office block that was converted to student accommodation in the mid 1990's.  It is an established lodging facility has been in operation for many years.
It has a low vacancy risk with an average occupancy of 90%
It offers subscribers a project yield of over 7%.
For more information on this Hill Street Property Syndicate, click here to view our brochure.
If you'd like to increase your property portfolio but believe current market conditions are too tough – Erskine + Owen's syndication opportunities could be the answer. So get in touch today by emailing syndication@erskineowen.co.nz to find out if our next opportunity is right for you.
Tags: property investment, syndication
Published on Tuesday, July 4th, 2017, under Buying Property, Examples